Online Programs
The products below have been designed to support the workshops and programmes I run.  If there are any products you would like to see added here please let me know.
To be the first to hear about new programs, sign up to my newsletter!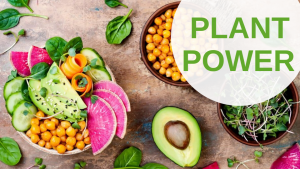 PLANT POWER
This course is designed to help you transition to a healthy plant food based diet in 8 weeks – with little fuss or stress.  I sharing my 25 years experience being vegan along with all the knowledge gained in my studies, to help make this transition as easy as possible for you. I know you are busy – I am too – so I have laid this program out so it is gradual and won't overwhelm you – yet, in the end you'll get the results you want – better health, improved energy and even weight loss.
Investment €97.00
VEGAN FITNESS
This online program provides you with everything you need to know about vegan nutrition for performance and health. It is perfect for active people or athletes who want to improve how they nourish themselves and ultimately enhance their performance.
By sharing all the knowledge and experience I have gained over the years I am saving you time figuring it out for yourself!
Investment €47
Be STRONG
An 8 week home-based strength program for beginners who want to get the greatest results in the shortest time! Includes 8 weekly follow-along videos, form videos for correct technique, warm-up and cool-down videos and pdfs. All you need to optimise your workouts for weight loss, toning and fitness.
This program brings you all the benefits of strength training but from the comfort of your own home.
Investment €97
HEALTHY, FIT & VIBRANT
This healthy lifestyle programme will inspire and empower you to become healthy, fit and vibrant.  Not only will you lose weight but you will get your mojo for living back again!  This is all about empowering you to take control of your health, discover your inner motivation and put simple systems in place to help you reach your goals.  It is an 8 week online group program so you have my direct support along with a group of like-minded women.
Lose weight
Start feeling more confident
Improve your health
Live life more fully
Look and feel great!
Ready to shake off the effect of two years with CoVid! Get your health and life back on track again!
Investment – various options
FREE GREEN SMOOTHIE RECIPES!
Would you like more energy? Have a green smoothie every day for a week and notice how energised you will feel! All the smoothies are quick and easy to make and taste great. When you sign up to my newsletter below you get the Green Smoothie e-book as a gift.