A weekend for women to rest, recharge and reconnect: Oct 11-13th
***Limited Places - last retreat sold out in a week!!***
The RECONNECT RETREAT  is all about helping women rest, recharge and reconnect to themselves.  As busy working women, we know what the daily challenges are like – it is so easy to lose ourselves in our constant busy-ness.  You often feel pulled in 10 million directions every waking hour and can  sometimes feel utterly exhausted, stressed and in a low mood. No time to even think about you or your needs…
Our aim with this weekend is to give you space to step out of your habitual routines and take time for you – just you.  We will help you unwind, relax and recharge.  Then help you identify your personal goals so you can harness the power of your goals in order to help you make meaningful choices on your return to your new healthy routines. 
Gift yourself some restorative time and take a break from your habitual routines and the constant busy-ness.
Choosing the RECONNECT RETREAT means choosing yourself. Make the decision to relax and restore yourself and get your spark back. You'll feel recharged, revitalised and reenergised after the weekend! Ready to move into the summer feeling grounded and refreshed!
"The concept behind our weekend is to bring like minded individuals together for an inspiring, active and most importantly reenergising weekend in the beautiful Kenmare, Co. Kerry.  As we are both nature lovers and outdoor vegan girls we relish the opportunity to have you explore with us through a number of activities. Hiking, Yoga and kayaking are all planned for the weekend along with some gentle early morning meditation and Pilates to ease you into the day. There will be an opportunity to enjoy essential oils classes, massages or simply just to potter around Kenmare and soak up the atmosphere. In addition to these planned activities vegan food will of course play a huge part in the weekend. You will get to savour everything from healthy vegan dinners, delicious breakfasts to yummy lunches. We look forward to welcoming you!"
Ailis (Healthy, Fit and Vegan) and Louise (I'm a Little Vegan)
You will be taken care of from the moment you arrive!
 All your food and activities for the weekend are included (aside from the optional massage)*
Find out more about the range of activities in store for you below
Enjoy Kenmare Bay by Kayak.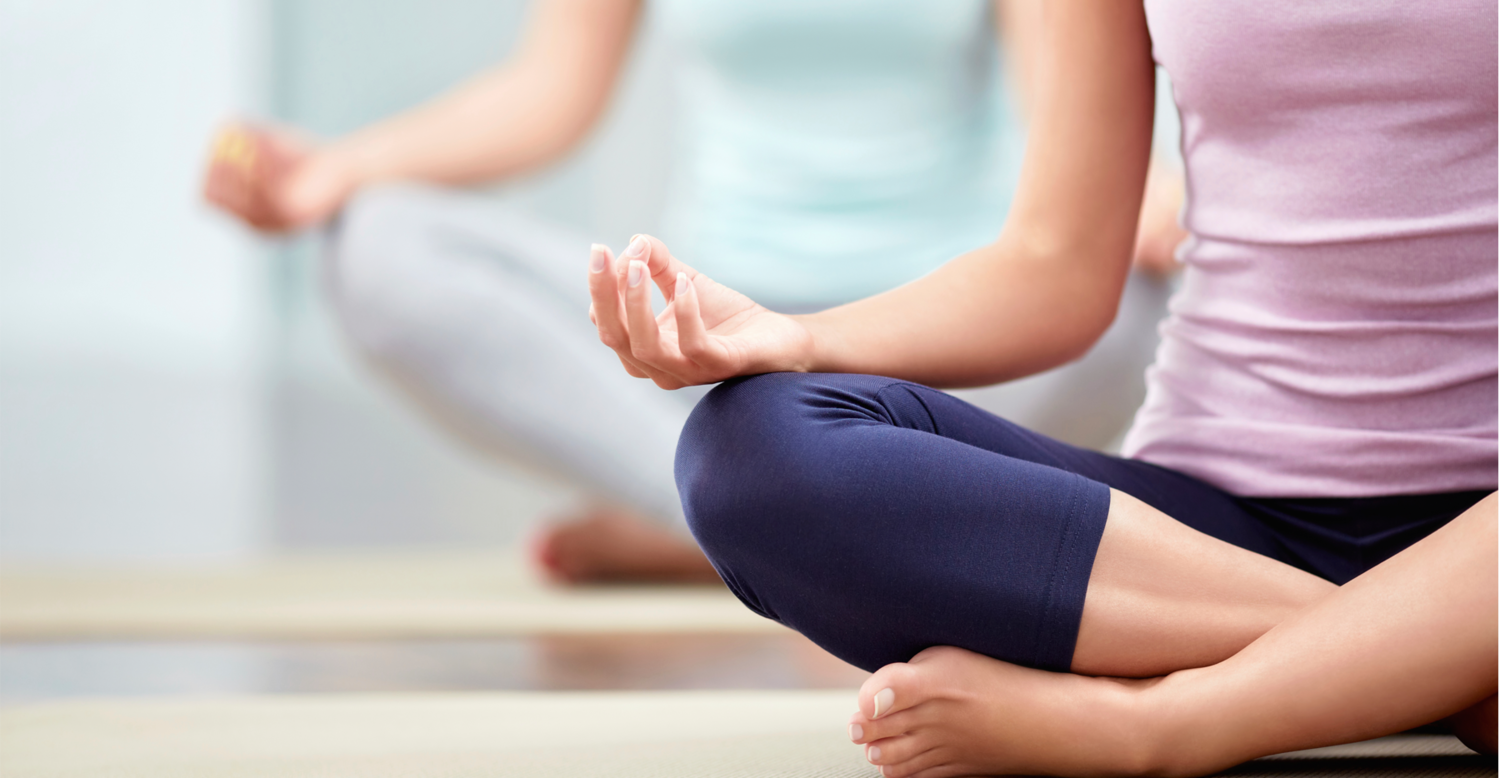 Set yourself up for a great day by enjoying a gentle meditation class.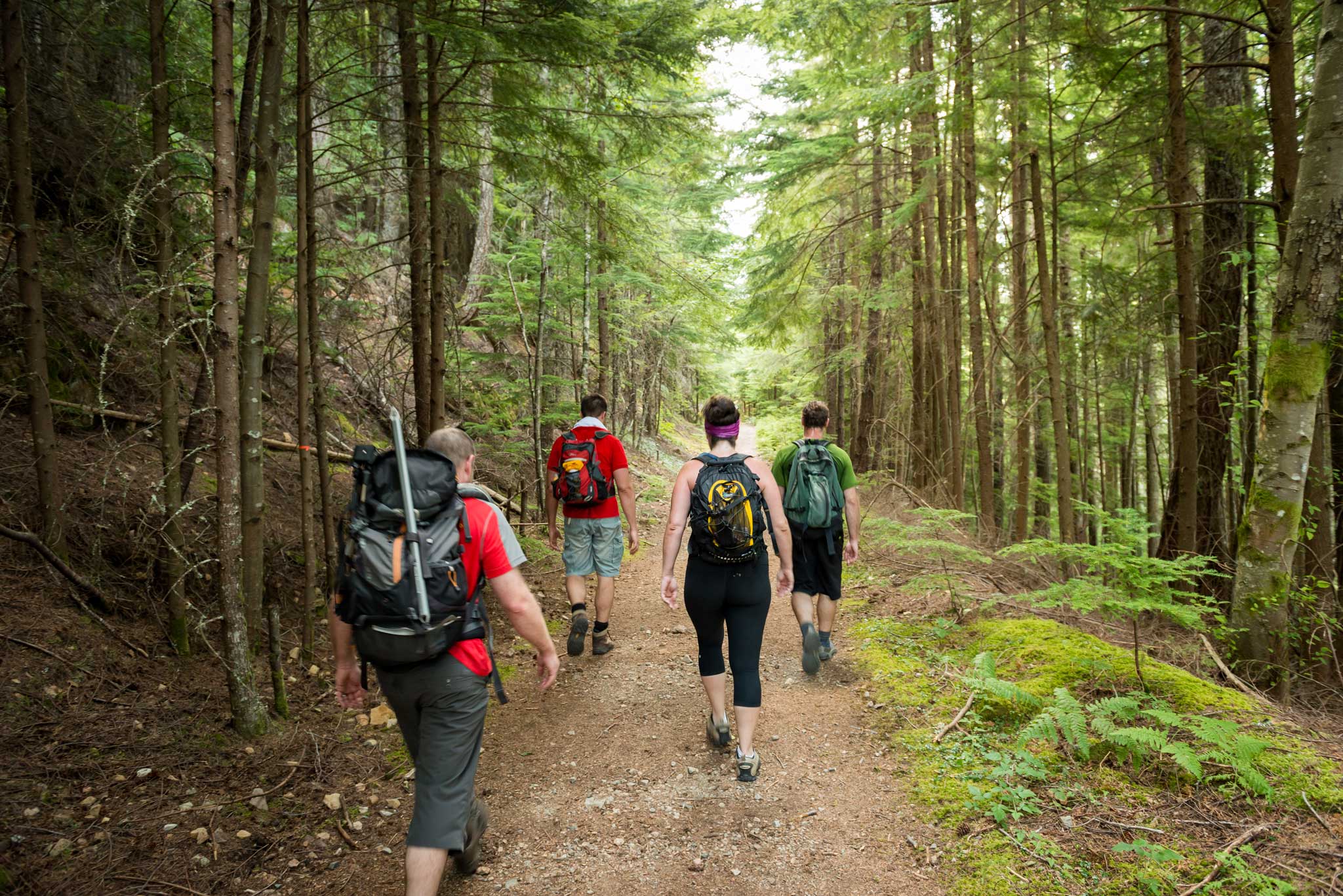 Explore the amazing scenery of Kenmare Bay while walking.  All levels catered for.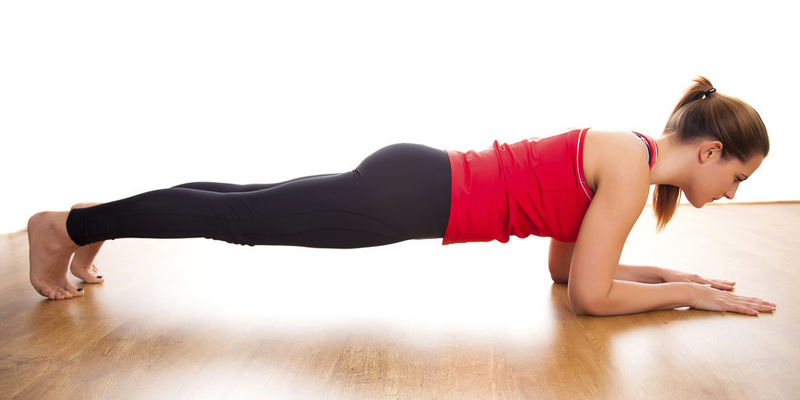 Enjoy a gentle morning yoga class to connect with your mind, body and soul.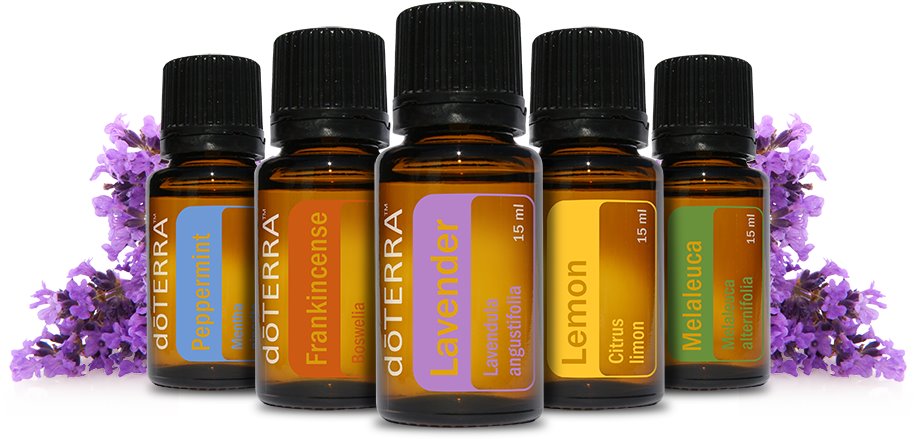 Be blown away by the amazing scents of doTERRA oils and learn how to use them in daily life.
Treat yourself to a Deep Tissue Massage, Reflexology or Aromatouch Massage
Enjoy amazing vegan food from buffet breakfasts to lunches to delicious dinners
Sample a Pilates class and learn some techniques that will help strength your core
Enjoy relaxing and spending time with like-minded people
Here is an outline of the activities for the weekend:
Arrive at House (From 3pm)
Relax and settle in
Kayaking
Dinner
Morning Meditation
Morning Pilates
Breakfast buffet
Hill walk
Goal Setting session
Lunch
Vision Board session
Essential oil demo
Massage/Reflexology (optional)
Dinner
Morning Meditation
Morning Yoga
Breakfast Buffet
Lunch
Departure from house (from 2pm)
Optional hike
The beautiful location – Kenmare, Co. Kerry
Kenmare is a haven of tranquillity, gourmet food, superb accommodation, Golf Courses, and breathtaking scenery in one of the most natural, unspoiled environments in Europe. It's also a gateway to wonderful Ring of Beara, whose beauty can't be overstated.
The venue for the retreat is a large cosy house. There is a foyer with vaulted ceiling which lends a great sense of space to the house.There is a large open plan kitchen, dining and living room area which also opens out to a substantial balcony with seating to enjoy the lovely view.  The video below shows you a walk-through of the house.
Previous Retreats
We are passionate about creating an amazing retreat weekend of activities and workshops. Combine that with fantastic food and what more could you ask for?!  Have a look at the video below to get a taste of previous adventure weekends and hear what participants had to say (the RECONNECT RETREAT will focus more on relaxation than outdoor activities though).
"Congratulations Ailis. Loved the program as it's such a healthy way to eat and live. Will definitely recommend it to friends in future and it will be easy to do that now as I have experienced the transformation! Thank you. xx"
"This programme has literally changed my life. I've lost eleven pounds.. and I am not going to stop until I reach my target. I am so much healthier and fitter… I am so grateful to you Ailis!! I will definitely recommend this programme far and wide : ) "
I am constantly astonished at this new situation and new me. I find myself smiling as I walk along and ponder it all. A year ago, when I emailed you first I was barely able to walk at all with the injury in my feet, had put on weight and was feeling very negative about my body and myself and a hundred other negative knock-ons. Now, in the last stretch of my PhD and one of the most intense times of my life, I am the fittest I have ever been, and feeling well, stable, grounded, fierce and  full of potential. I know you would kindly say that so much of this is down to my own work and perseverance and it is, but I can safely say that none of this would have happened without your gentle and tailored motivation and insights. You kindled an interest in my wellbeing and my own potential that had gotten lost along the way, which is now in full flame again. Thank you so so much.
Having met Ailis briefly at a Dublin Vegfest and on reviewing her inspirational career to date, I felt confident in applying for the 8 week HFV program she coordinates. Her genuine attentiveness and generous sharing of a wealth of experience is in abundance throughout, and she carries you through at a comfortable pace and in a superbly structured way. On completion I found I had achieved a solid foundation on which to continue to build a new healthy plant based lifestyle".

"My purpose in taking this program was two-fold; one to get my blood values better and two, to lose weight and improve my BMI. I needed a program that would give me lots of support to stay on track and this program did just that.  Secondly this program had a holistic approach which appealed to me. Ailis's program was superb in helping me establish realistic goals ("write a new story") and for developing good habits around food, it's preparation and around exercise. She helped me change my focus from losing weight to losing fat and becoming stronger.  And as I began to feel the effects the program began to do itself. I had self motivation to stay with the plan. Ailis was steady in giving us support, encouragement and lots of props – a cheer to us each day of "You can do this." I hope to use this plan for the rest of my life. "
The program was perfect for me. It motivated me, helped me challenge myself, and set me on a better path. I responded very positively to all that was offered. After the detox my joint pain almost disappeared. And at the end of the eight weeks, I had lost a few more pounds and had become comfortable with a more vigorous exercise routine. I believe the program worked for me because it was an integrated approach. Ailis' support and expertise put it all together for me. I felt incredibly supported and safely challenged. All I had to do was make the commitment and follow along. The program was well worth the investment I made.
I found the program so beneficial and Ailis great . She was always available to answer any questions and also to give me the support I needed when I needed it. I have changed my eating habits and have gone from being an emotional eater to a very mindful eater. The exercise builds up over the weeks so was not too daunting for a beginner like me. The recipes are tasty and I found them quick and easy to prepare. I now feel so much happier, healthier, confident and have so much more energy. Thank you Ailis
The programme supported my journey by helping me organise a schedule and healthy food menu. Also the exercise routines were easy to follow and the online video tutorials were excellent. My journey through the programme helped me to reach my objectives and I am still appreciating the rewards. Getting my family involved has taught us all to appreciate healthy eating and exercise. The benefits of which will be lifelong.

People I haven't seen in a while are commenting on how much weight I have lost and how much happier and healthier I look.
Everybody says I look so much better. I feel much happier in my body, I have never felt to good, even when I was 21!

Life became much easier. Suddenly I had more energy, I felt fitter than ever and had more energy for my kids. Ailis was very supportive. I would definitely recommend this program.
The support from Ailis is amazing… I really do recommend this course. It's been a fantastic experience for me.
Before I started this programme I was desperately unhealthy. Morbidly obese, a smoker and generally didn't care about myself. What I've found is a love and respect for my body. I've finally stopped punishing it and started nourishing it. My body has begun to thank me and change in response. This programme has really changed my life for the better. It gave me the tools and the support to care about myself again.
A fantastic weekend of new experiences underpinned by a vegan ethos.
Happy days with fellow 'Black Sheep Vegans – wonderful experiences – worth repeating…soon!! Marty
So much fun. Kayaking, hiking and high ropes. The hat loved it too! Amazing food and comfy beds. Everybody was a pleasure to be around. Well done to Ailis & Louise for organising this fabulous weekend. Love ye lots, Mags
Had the most amazing weekend with Healthy Living Coach and I'm a Little Vegan. Packed with amazing food and adventures. I am left feeling calm and full of joy. Thank you so much, Love Emma
Thank you so much for a fantastic weekend full of fun, adventures and gorgeous food! Its been the best weekend ever!! Even combatting my fears on the High Ropes! Thank you for all your hard work, enthusiasm and sharing your passions with us. I'll definitely come again : ) Thank you, Bethan
Hi guys, Hats of to you guys for making this weekend so special. It was exhilarating, challenging, relaxing and rewarding at different times over the weekend. Amazing food on tap at any time of the day or night. Fav part: reaching the summit of Torc and seeing the beautiful lakes (and enjoying the delicious food) A great weekend delighted I ventured away solo. Wishing you every success with your careers and future weekends. Maria
Thank you guys so much for all your care and attention over the weekend. Highly recommend to anyone. Jennifer xxx
Amazing weekend Very relaxed but pro active Lovely atmosphere and great TLC. Great exposure to a variety of activities and info. Highly recommend as an eventful, entertaining and informative weekend escapism Blessings to all and best of luck with the adventures ahead Melissa
Hola! I want to say thank you for this amazing weekend. There is absolutely nothing that I would have done differently maybe have a week instead of two days. I loved the food, the place, the company and I enjoyed every activity. I look forward to the next event you guys organise and I will make sure to bring non-vegans so that they can see how we rock it. Garcias Reyes
Ladies! Thank you so much. I have truly loved every single minute of this weekend. Thank you for your time, generosity, fabulous food and making us all feel welcome. Don't want to go home Briony X
What an amazing weekend guys – a total success all round. Ye're awesome for organizing it and keeping it running so smoothly!! I'll be recommending the weekend to everybody and I'll do it myself again someday!
A weekend filled with food, laughter and craic. All the activities were well spaced, we were both challenged and got a chance to chill out. Louise, Ailis and Bernard couldn't be nicer or more welcoming. Thank you for providing a great opportunity to get out of our comfort zones, while feeling very comfortable and safe.  Long may these weekends continue!
Frequently Asked Questions
What is included in the price?
All accommodation, food, guided activities (yoga, kayaking and walks), classes and demos.
If you wish to book an optional massage or reflexology treatment that will require an additional charge
I am going with a friend, can we be allocated to the same room?
Yes, both the twin rooms and the double rooms are available for double occupancy.  However, rooms are allocated on a first booked, first served basis so if you do have a particular request then the sooner you book the easier it will be for us to guarantee it for you.
What fitness level do I have to be to take part?
All fitness levels are welcome!  There will be a variety of fitness levels and we will cater for all levels, from complete beginner to more experienced. Each activity will be supported by leaders so that everyone is taken care of.
Do I have to be vegan to take part?
No you don't but all the food that will be catered for over the weekend will be vegan (and mostly gluten-free).  We are delighted to welcome non-vegans but do ask that you respect the vegan ethos by not bringing non-vegan food to the premises.  : )
Is it ok to come alone?
Yes, many people will be travelling by themselves.  At the last weekend, the majority of people had attended by themselves but quickly became an amazing group.  As we are a bunch of like-minded people you will find that you will get to know people very quickly and have lots and lots of laughs!
You have the option (if you book earlier) of a single occupancy room or to request to share a twin room.
I am traveling from abroad, can you provide assistance on getting to the destination.
We are more than happy to assist you with your travel plans – just get in touch before you book so we can ensure arrangements can be put in place.  Kenmare is very accessible. Kerry International airport is only 40 minutes away, and the town is serviced by a bus station.
I am interested in most of the activities but not all of them - can I opt out of some?
The weekend is priced as an all-inclusive package (aside from the optional treatments).  If you want to opt out of a particular activity that is not a problem at all (we would ask that you let us know in advance though to assist with the planning).  The cost of the weekend will still be the same however.
What gear would I need to bring?
Once you book we will provide you with a list of items we would recommend you bring, for example things like walking boots, rain gear and clothes that are comfortable to move in.
I am interested in booking the optional massage - how do I do this?
After you book you will be send a link to a survey which assesses all your interests and requests. If you request a massage or reflexology you will be allocated a time and will make a separate paypal payment in advance for that appointment.  The treatments will take place in a private room in the house.
I am interested in booking but not at the moment - how can I keep in touch.
We encourage you to join our Facebook page where you can keep uptodate with all our news about the weekend. Just click  here.