Products
The products below have been designed to support the workshops and programmes I run.  If there are any products you would like to see added here please let me know.
To be the first to hear about new products, sign up to my newsletter!
5 Day DETOX 
We can all be feeling a bit sluggish and bloated sometimes and really ready to get our health back on track. This 5 day detox is designed to help you do just that!
You will find all the information you need for your 5 day detox in this e-book, including guidelines, FAQ's, menu plan, shopping list and all your breakfast, lunch and dinner recipes.
Only €9.00
VEGAN FITNESS PROGRAM
This online program provides you with everything you need to know about vegan nutrition for performance and health. It is perfect for active people or athletes who want to improve how they nourish themselves and ultimately enhance their performance.
By sharing all the knowledge and experience I have gained over the years I am saving you time figuring it out for yourself!
Cost €47
Be STRONG
An 8 week home-based strength program for beginners who want to get the greatest results in the shortest time! Includes 8 weekly follow-along videos, form videos for correct technique, warm-up and cool-down videos and pdfs. All you need to optimise your workouts for weight loss, toning and fitness.
This program brings you all the benefits of strength training but from the comfort of your own home.
Investment €97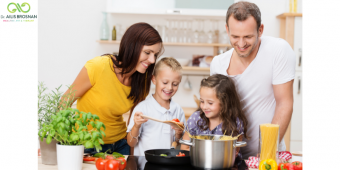 COOKING WITH KIDS
Enjoy fun, healthy and delicious recipes you can make with your kids. Includes a mix of breakfast, lunch, dinner and snack/treat recipes.  From very simple up to a little more involved – something for all the family.  Give your kids the gift of the life-long skill of cooking and help them on their way to becoming healthy, well-nourished adults! Get your recipe book today.
Only €9.00
VISUALISATION CD
Ignite your internal spark of inspiration and motivation to reach your ideal weight! This mind-body approach is very powerful and frees you from the constant battles with willpower and dieting. Listening to these audios will help you create a positive mindset around your weight, body and health. As a result, you will feel inspired, excited and confident as you move steadily towards your ideal weight.
From €10.99
GIFT VOUCHERS
Give the Gift of Health. Vouchers are available in a variety of amounts or can also be purchased for a specific workshop, program or coaching package.
They can also be for any amount you would like, just let us know and we are happy to help. Click below to purchase.
FREE GREEN SMOOTHIE RECIPES!
Would you like more energy? Have a green smoothie every day for a week and notice how energised you will feel! All the smoothies are quick and easy to make and taste great. When you sign up to my newsletter below you get the Green Smoothie e-book as a gift.